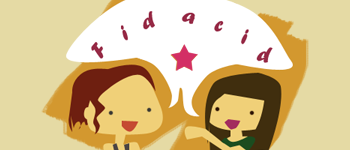 Home Order form Status Supply rates Affliates






Misc

Contact us : fidalicious@hotmail.com





Terms and Conditions

Please read this before you continue!

Email : fidalicious@hotmail.com
(for any enquiries do tag us or drop us a mail!)

We will try our best to reply you within 48 hours. Please do not order if you cannot wait for them to come As we are still schooling, our schedules might be packed and meeting times may be postponed further. Items are none refundable, so please do clear your doubts with us before ordering! Do make payment 48 hours after the confirmation by us Orders which have been confirmed and are left M.I.A will be cancelled after repeated reminders



Payment
Atm transfer (highly recommended)
Concealed cash (kindly wrap cash in colour paper to prevent loss of mail)
Meetups (best preferred foc locations)

Collection
Meetups (refer to below for rates)
Postage (normal/ registered)

Meetup charges
If we happen to be travelling down a certain area, we will let you know (:
Yishun/ Sembawang : Zero charge (FOC)
Red line : $1.50
Green line : $2.50
Purple line : $3
Circle line : $2.50
*Due to busy schedule, areas such as purple/green line might not be available depending on schedule *LRT's are not available




Layout is by Cia: (Blog | Acc)
Icons/banners are from: Stopthetime / Reviviscent respectively.
Links inspiration are from: Alissa. xoxo




Fidacid has offically moved to

MissyMorrigan

! Thank you for your support! :D


FIDACID IS MOVING TO A NEW HOME...

MISSY MORRIGAN

PS : Fidacid will no longer be updated! Do contact mlovem@hotmail.sg to check if any items here are available or not!